Weekly Decisions Made Effortlessly

The biggest single benefit to me is the Sirtawn Systems 52-week and monthly General ledger. Every 7 days, we use current weekly GL information to make informed management decisions.

Sirtawn Systems' Retail and Payroll modules quickly streamline daily processing by integrating the Café, Boat Rentals, Slip/Storage Sales and Management functions. The Time Clock and Employee Scheduling saves hours off weekly management work.

The company is versatile and adaptive. They go well beyond your expectations to deliver your business success.

Change is hard. Covid-19 forced us to change how we did business. The work was involved, but Sirtawn Systems made changes to the software. We experienced our best year ever and our future will be easier and better.

They will match the Marina Software to your needs. Sirtawn Systems should be your first choice.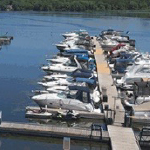 John Mackey
Owner
Port Perry Marina and Port Perry Marina Services
Port Perry, Ontario
All Departments Operate Under One Umbrella

The single biggest benefit to Monto Reno Marina has been being able to quickly access well organized information of our customers and vendors, history, service, receivables, general ledger and payables, all under one umbrella, one system.

The Sirtawn Software is truly customized to meet the needs of the marina industry. The system includes all areas of operation and we can request specialized changes if we may need them.

Having been a customer for more then 15 years, we are very pleased with the choice we made. I would recommend Sirtawn Systems as the #1 Marina Software to choose.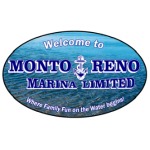 Bonnie Enwright
Office Manager
Monto Reno Marina Ltd.
Lefroy, Ontario
Customized Software Saves Hours Of Work Every Week!

Brooks Feed is a Horse feed manufacturer, distributor and retailer of custom horse food. We use nutritional balanced formulae to create the right balance of energy, protein, minerals and vitamins. Sirtawn Systems has strategically customized their system to manage several critical features that are unique to our manufacturing business. Our manual Nutrition Formulas now automatically create finished "Feed" product and automatically reduces the used raw material. New formulae can be created from history and tailored to new customers with complex nutritional needs.

This customized software seamlessly integrates into the regular Inventory, Sales Order / Distribution system and includes a pricing matrix that creates multiple pricing levels based on current costs.

Barry Brown is extraordinarily responsive and tends quickly to our evolving business needs. Over the years, there's virtually nothing we have requested that hasn't been implemented.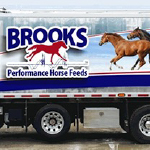 Ron Dean
General Manager
Brooks Feed
Port Perry, Ontario
Manage Our Own Information Without Limitations

The single biggest benefit to our company is being able to manage our own information without limitations: viewing, reporting, retrieving summaries based on our unit of measure, customer type, revenue, product groups and product.

Sirtawn Systems is a one stop shop. We strongly recommend their software as every aspect of your business can be entered into this software. Reporting is a major key for us. You can customize daily, monthly, quarterly, yearly reporting for sales, commissions, freight, inventory, supplies, production, even waste and returns. A complete business solution.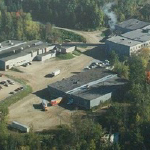 Marsha Prince
Office Manager
MPI Paper Mills
Markham, Ontario
The System Makes Life Easier

The Sirtawn System Software gives us the ability to access everything we need on a daily basis easily from the General Ledger, Customer Accounts, Parts, Rentals (Slips & Storage) and Service Orders. Single entry of all data saves us many hours a week.

Barry and his people are very reliable and quick to help if we have a problem.  It is a great system, very user friendly and easy to use. I would strongly recommend them to any Marina looking for a complete software solution.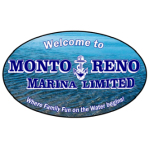 Marrianne Hofland
Accounting Manager
Monto Reno Marina Ltd.
Lefroy, Ontario
A Customized Solution Simplifies A Complex Process

Homes Publishing Group publishes several "Homes", "Apartment" and "Rental" property magazines monthly and bimonthly. Sirtawn Systems created a customized solution for our complex "Ads" placement and invoicing process for the Home Publishing group of magazines. "Ad" pricing is based on size, colour, number of colours, placement of the page, positional placement in the magazine, duration and which magazine. The software allows Ad "Work Orders" to be easily added to each magazine, processed and invoiced. Our complex reporting structure needs were flawlessly produced by the software.

We were extremely pleased with the Sirtawn Systems software solution and their ability to reflect our needs The invoices matched our historical manual invoices and simplified our complete process. This customized solution was seamlessly integrated into their regular accounting software. We would endorse Sirtawn Systems as your best choice of software supplier.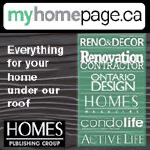 Bernie Shankman
VP of Operations
Homes Publishing
Unionville, Ontario
Major Time Is Saved As All Processes Are Computerized

Sirtawn Systems computerized every process in our company including very complex pricing, commissions and cash processes. All double entry was eliminated and order price rating was automated resulting in saving many hours per day and increasing our ability to grow.

Sirtawn Systems was always there when we need help or more training and matched their software to our exact needs including a few specialized reports.

We are great supporters of Sirtawn Systems and would recommend their software and training to any company who wish to buy software that completely incorporates their business.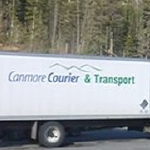 Mike Shore
Owner
Canmore Courier & Transport
Canmore, Ontario
A Flexible System Allows For Business Growth And Changes

Sirtawn Systems software totally includes all aspects of our complex commission calculations, trucking rates and destination to destination processes. It integrates all our procedures from Order Entry, Tracking, rating, Billing to Accounting. The system easily handles our business modeling as it migrated from "Full Truck Load" to "Managed Truck Routes" and "Courier" exceptions. Also, integrating Commissions to Payroll saved hours of time weekly.

Sirtawn Systems continues to impress us with their ability to flex the software to meet our constantly changing environment. They will always be our first choice.
Rick Irons
Owner
Muskoka Delivery Services
Bracebridge, Ontario
Complete Modernization Of A Manual Manufacturer

Metropaper is a paper manufacturer converting huge rolls of "milled paper" into toilet paper, paper towels and tissue. The company was started in 1975 and had no manufacturing or distribution software. Sirtawn Systems has helped us grow our business by providing the software, training and consulting as we computerized our processing business.

From Manufacturing to Distribution and Accounting, all department saved time, resources and money. Sirtawn Systems truly exceeded all our expectations.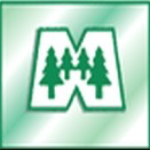 Amin Jadavji
Partner
Metropaper Industries
Scarborough, Ontario
Customized Quoting Module Saves Hours Daily

Sirtawn Systems created customized software to reduce a very complex quoting process into an easy to use, straight forward user interface that combined hundreds of parameters for building injection moulding machines. This software was then integrated into their standard Project Management software and their Manufacturing System.

All of this resulted in many hours saved daily by all departments and reduced quoting errors to a minimum. Sirtawn Systems surpassed our anticipated results in all areas of the original project and all subsequent projects.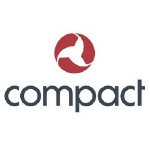 Miguel Petrucci
Owner
Compact Mould
Woodbridge, Ontario
Held Us By The Hand

As a manufacturer of prefabricated standalone workstations, Sirtawn Systems guided us through the computerization of all our processes. They worked with us to set up internal processes to marry with the computerized processes. They took us by the hand and provided top quality consulting, training and recommendations to move us into the computerized world.

Their management team was always available to us and always took the time to explain their recommendations to us in detail in terms that applied to our business.

We could not have done it without their help…. They became part of our company.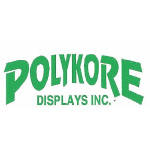 Neil Bruce
Manager
Polykore Display Inc.
Scarborough, Ontario
Data Is Well Organized and Flows Smoothly

Sirtawn Systems' order entry system has consistently tracked our transport loads from entry to invoicing and payment. Once given that Order Entry Number, it is impossible to lose track of. At any time shipments may be tracked by number, customer, date, shipper or destination.

Training and Technical help was ready and able any time we needed it. When required, Sirtawn customized the software to fit each of our special needs.

If someone was on the fence regarding the purchase of this software, I would tell them Sirtawn Systems' software has been the best purchase we made over the past 30 years of business. It covered all our needs in the areas of dispatch, maintenance and accounting.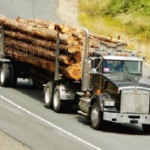 Jeanette Clarke
Owner
Black's Transportation
Bracebridge, Ontario